Adding Value To Your Business And Improving Thinking For Superior Business Results With Business Coaching, Consulting And Accounting
The fastest and easiest way to transform a business, improve performance and operating results is to improve the way people think about problems and challenges as a whole. Acknowledgement of the problem is half way to a great solution.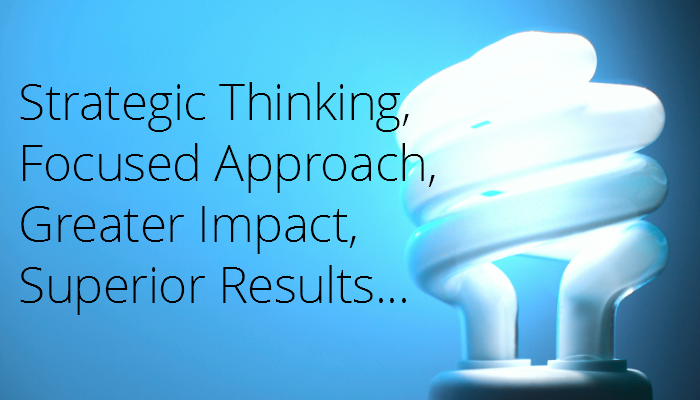 By focusing on results and solutions, we effectively eliminate barriers, self-limiting thoughts and self-imposed obstacles and create new and improved ways of thinking and new paradigms. This changes everything! You are probably familiar with the Albert Einstein's famous quote where he said:
 

"Any significant problem we face cannot be solved on the same level of thinking where we were when it was created."
Therefore, changes in approach will change and improve the outcome.
By focusing on results people can release their full potential and nothing will stand in their way once they set out to do whatever they decide to achieve. Being results orientated is probably the closest approach to the LAW of a STRAIGHT LINE and the fastest possible way from where you are today to where you want to be (from point A to B, the closest way is the way of straight line).
Remember,  knowing where you are and knowing where you want to go are the most important dimensions of success. They are also inseparable and the lack of one could hold you back, make you struggle and feel frustrated. In addition, it is perfectly fine to be wherever you are now; even if you are currently not playing your best possible game. as long as you are committed and ready to make the decisions necessary!
No excuses, exclude others, no dramas, no rocket science! Only simple solutions, clearly focusing on what matters the most, so that you can achieve great results in your life and business!
Defining Unique Strengths & Capabilities
All great businesses and success stories in today's world are built on strengths, unique capabilities of successful minds, competitive advantages, persistence and courage. They are great because there is a higher WHY in everything they do and their burning desire to grow, innovate and contribute more. In order to build and manage, successful business people need to define their Unique strengths and to work around them as opposed to correcting minor weaknesses and improving in areas where improvements are slightly incremental and seldom necessary.
"There is nothing more inefficient than doing efficiently something that shouldn't be done at all"
Our programs are designed to work with your uniqueness, with your skills and within areas where you can be the champion, where you can really shine and lead. You are likely to have a significant impact if you do things in which you share commitment and where you share in involvement.
When contribution is appreciated and if you love and enjoy what you do,  results are great too! We help discovering your unique talents and capabilities and maximise your results.
We help you develop your team and leadership skills. In working with you, our concentrated efforts are on your "better side" but your weak points and limitations will be communicated to you without hesitation from our side. You will receive brutally honest and valuable feedback concerning your progress and your shortcomings. In other words, we will identify what is holding you back and preventing you from performing at your desired level.
Be aware 
The weakest area in your business often determines overall results and your achievements in all other areas.

It will most likely determine both – the speed of your business growth and the directions it will take.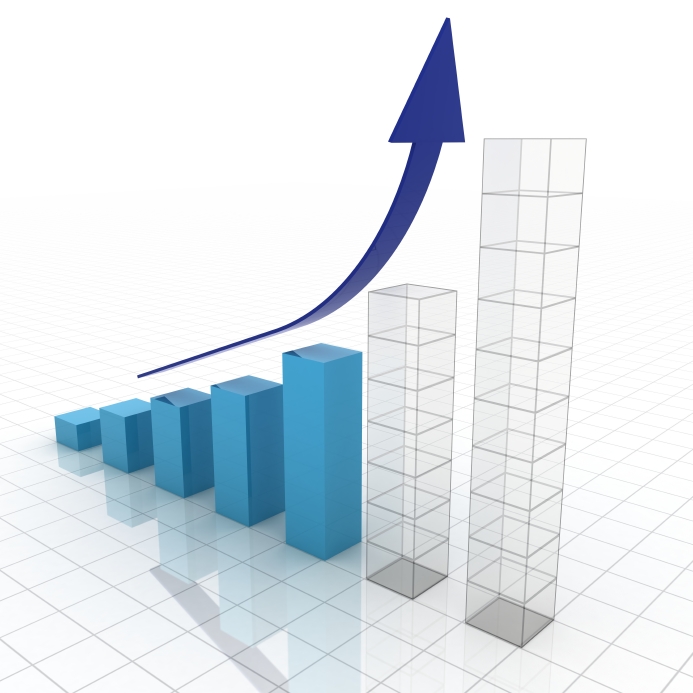 If you take the time and identify your weaknesses, work on them and improve them, you will experience a completely new dimension and your business and life will never be the same again. Understand that all successful business minds do important things. Sometimes, their tasks are not the most interesting or challenging, but they do them anyway. They are prepared and committed to do whatever it takes on their way to prosperity. They do not procrastinate and make excuses. They do not blame others, but plan and execute, time afer time, with an unbelievable accuracy and determination! With laser precision and focused efficiency!
Thinking For Results – About The Process
In every coaching, consulting or advisory engagement, it is crucial to understand, grasp and absorb the main issues and concerns that may affect overall progress. The quality of information available means everything in the areas of effective communication and business relationships. Moreover, the more informed we are about the issues we face, the better prescription, suggestions and solutions we will be able to realize.
 Diagnostic First, Staying Neutral – The Smart Way
It is important in our early consulting relationship, that we stay neutral to the problem without jumping to conclusions too early. This stage we call the Diagnostic Phase, where we collect information, gather quality data, determine where exactly you and your business are, what is happening at the moment, specific issues, problems etc.
During this phase, we are creating a relationship and setting the boundaries for our collaboration. It involves dialogues, interviews and surveys about your unique business capabilities, your skills, proficiencies, values, beliefs and habits (both supportive and limiting). Please remember, the more you share and reveal in this phase will lead to better support and results. . In addition, be positive. This phase is fun and relaxing at the same time.
The next phase is what we call Exploration Phase where we explore your options for moving forward. This phase is followed, depending on assignment, by Prescription or Recommendation Phase where we clarify the issue or problems, share our opinions and ideas about the issues and recommend the best course of action.
How it works is:
We share ideas, talk, take notes and listen to each other. We "brain-sail", we have focused conversation.

We explore your best options, clarify objectives and explore what we think is necessary and that can make a difference. We don't simply tell or recommend.

We jump to program co-creation where we design the program specifically to your situation knowing your strengths and limitations, your goals, priorities, objectives.

We help you create your action plan, your road map to desired destination. We help you inbuilt supportive mechanisms to ensure your success.

We take off knowing our actions, feeling inspired about our partnership, opportunities and about the clarity of our thinking.

We review our progress and align our actions together. We adjust if necessary, plan and revise often.

We celebrate success & achievement.
Please now visit the Results To Expect page to see what results you may experience when working with us.